Looking For Last Minute Christmas Gift? 
Not sure which color to buy for your loved ones and friends? Order a Gift Card and let them decide! 
Turn Any Shoe Into Slip On 
Within a
 

few minutes
, you can turn any shoe into a slip on! 
Simply replace your classic laces with Smart-Buckle Laces, close the buckle and you are
 

ready to go!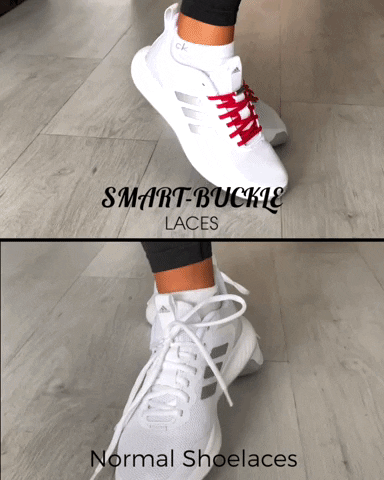 One Size Fits All 
Tired of looking for the perfect size all the time? We'got you covered!
Our universal locking system
works
for all shoe sizes and types
. For adults and children. Trainers, sneakers, boots, running shoes... You name it! 
Make your shoes unique and exciting.
Choose from 12 beautiful colors and give your shoes a new life. 
* Gift card will be sent to your email inbox.
** We do not send a physical card.

*** You need to print the gift card by yourself.